To Be A Place Where People And Relationships Always Come First
At Romerils, we all share the same focus on providing excellent customer service, as well as bringing a positive and hard-working "can-do" attitude through our doors each day.
We place a strong emphasis on having good values throughout the business from the top down and take great pride in having a company culture based on kindness, integrity and helping others. We are a friendly and genuinely nice bunch who love working together and providing the best possible service to our customers.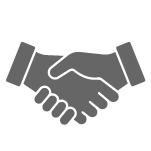 We want our team of people to be the best they can be and so we fully encourage growth and development, providing support and training.
We value our people immensely and we make sure they know it with our Earning vouchers and other goodies for going the extra mile!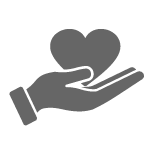 We are a family business that likes to give back to society. We regularly donate to local charities and organisations.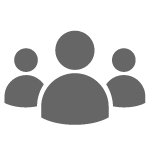 As a local, family owned business, there is a relaxed, family feel amongst our team where we work hard but keep life in perspective.


We value our people immensely and we make sure they know it with our Management Reward Scheme, whereby all department managers are encouraged to reward employees off the cuff with vouchers and other goodies for going that extra mile.
We also offer a generous staff discount, a healthcare cash plan, a subsidised gym membership, subsidised cinema tickets, annual salary reviews and the opportunity to buy up to one week of extra holidays so our team can have a little more "me" time. 
As the social and friendly group of people that we are, the team often get together outside of work and as such we like to treat everyone with our Quarterly Rewards Program, where once every three months we get together for a social event including summer BBQs and Christmas shindigs to let everyone let their hair down.
Don't worry if you don't see any roles you want to apply for now. Register your interest with what you're looking for so we can contact you if something becomes available!
Trade Counter Sales Consultant
Full Time / Fixed Term (3 Months)
Plumbing & Heating Branch Manager