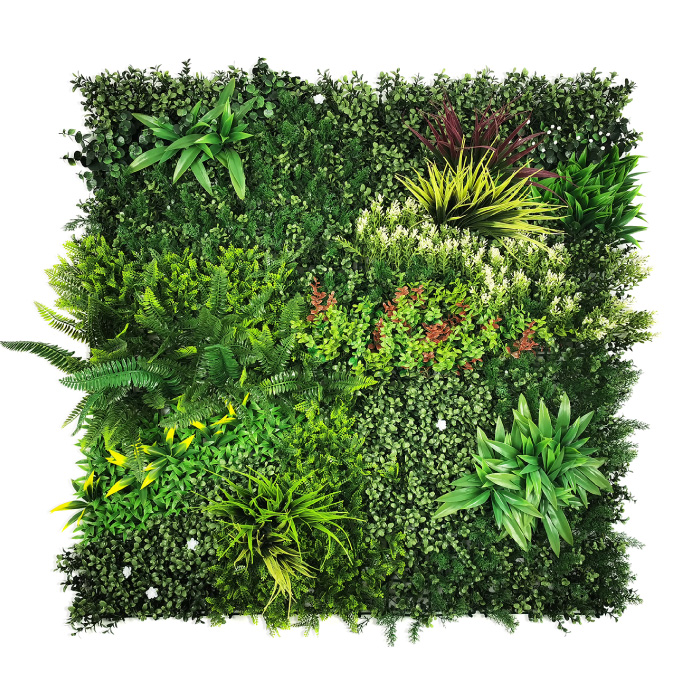 Everwall Foliage Wall – Style A
Introducing new artificial green foliage walls. Simple to install and available in three realistic looking styles. Use on both internal and external projects for an eye catching result.
Transform plain walls or turn unsightly areas into an oasis of green. Replica vertical green walls are a lot easier to maintain than real plants. They offer similar visual and feel-good benefits, but require no upkeep.
EverWall is popular for use in domestic and commercial settings. Our panels offer flexibility and can be cut to shapes, so you can be as creative as you want – the only limit is your imagination!
Each panel measures 1m x 1m. The hedge can be simply fitted by stapling on to
a surface, or installing onto wooden battens, alternatively a steel mesh backing is available. This mesh backing is installed on to a wall using plastic fittings to which the hedge panel is fixed using wire ties.