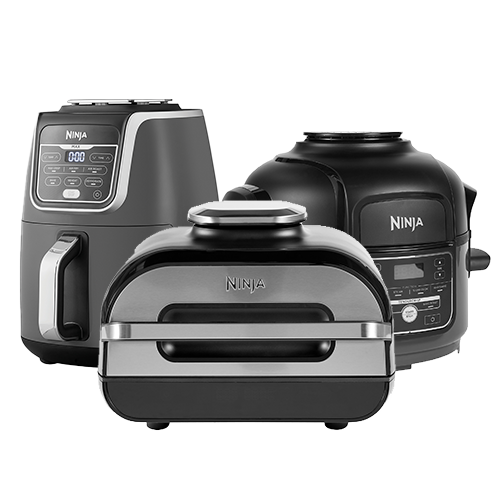 Create delicious home-cooked meals and snacks in a flash with Ninja's innovative range of heated appliances. Packed with clever features and simple controls to give you a helping hand in the kitchen. Save time, eat well.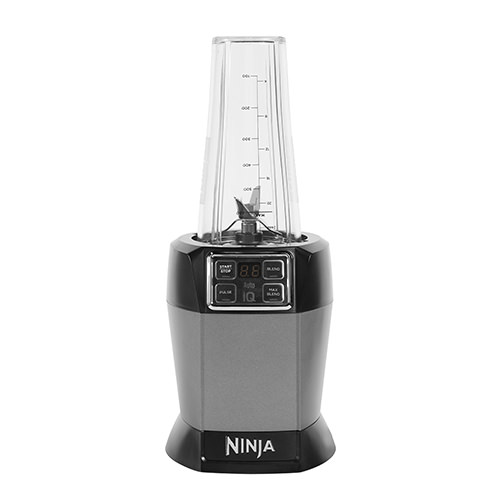 Blend in the cup, enjoy on-the-go.
Make ice-cold, super-smooth drinks in seconds, blending straight to the cup. Packed full of all the nutrients in your favourite fruits and vegetables, crush even the toughest nuts, seeds and ice.
Power meets precision engineering.
More than a food processor. Ninja's kitchen systems combine 3 appliances in 1 – food processor, jug blender and personal blender. Chop, grate, slice, blend, knead and more. Food and drink prep has never been easier.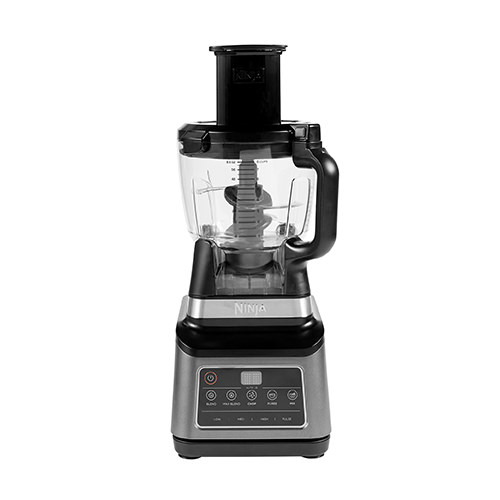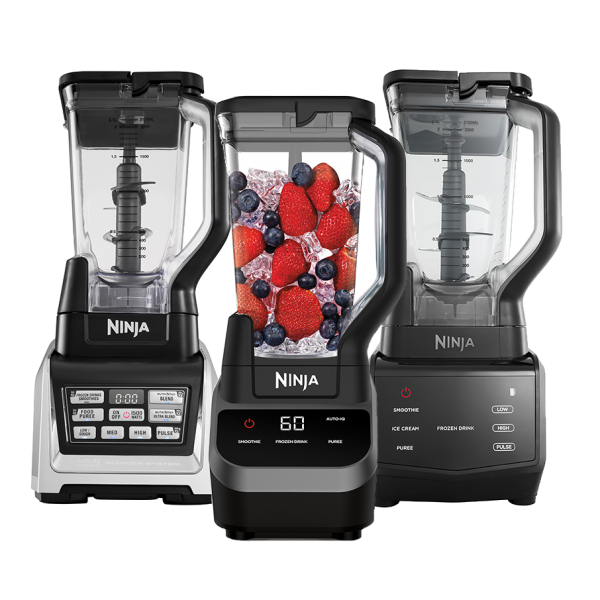 Quick, easy, delicious.
Enjoy crushed-ice cocktails, fresh smoothies, sauces, dips and desserts at the touch of a button. Make enough to share with a multi-serve jug blender, or choose a 2-in-1 model with an integrated personal blender to blend in the cup and enjoy on-the-go.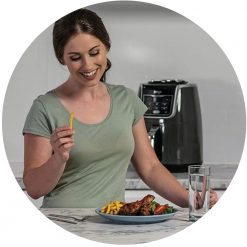 Say hello to guilt-free fried food. Air Fry your favourite meals and snacks to enjoy the same great taste using little to no oil. Up to 75% less fat than traditional frying methods. Ninja Air Fryers are available in a range of sizes including the 2-drawer Ninja Foodi Dual Zone Air Fryer, or choose a Health Grill & Air Fryer, Multi-Cooker or Mini Oven to Air Fry alongside a range of other functions
Dream of cooking comforting, homemade soup without any hassle? Blend and cook your way to delicious homemade soups, sauces, jams, hot chocolate and more with the Ninja Blender & Soup Maker, rapidly cooking fresh ingredients with a built-in heating element.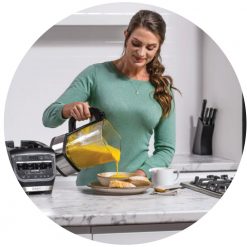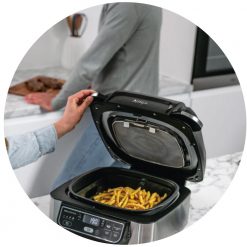 Love the delicious flavours of outdoor cooking? Grill your favourite meals and enjoy authentic chargrilled results with the Ninja Foodi Health Grill & Air Fryer, transforming into an air fryer, or the MAXmodel complete with a leave-in Digital Cooking Thermometer. You can also choose a Multi-Cooker or Mini Oven to Grill alongside a range of other functions.
Want to cook meals in minutes? Pressure Cooking uses super-heated steam to lock in juices, up to 70% faster than traditional cooking methods*. Featuring TenderCrisp Technology, the Ninja Foodi Multi-Cooker is the only pressure cooker that crisps, finishing your food with a golden crisp. Available in a range of sizes to suit every household.